VoIP & Telephony Services
We work with clients to help them work smarter with their communications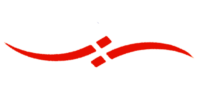 The last few years have demonstrated how technology can help businesses work smarter, from anywhere, anytime. From providing flexibility in the workplace and accessibility for clients to your teams, telephony solutions continue to evolve and make working easier.
It is important to ensure that your telephony and VoIP solutions integrate well with your current infrastructure as well as delivering the functionality you require, at a budget that suits your business. Having a structure in place that allows your business to function whether your employees are working from home, in the office or need remote access is now key; not just because of potential future disasters, but also because clients' now expect continuity as the norm.
The benefits to moving to our cloud based telephony solution:
It is scalable as your business grows and can readily support change
It is a secure solution (Secure by Design) which protects your employees and all external relationships
It is reliable which helps to promote your service ethos and standards
It is intuitive for all users but we can also provide training
Costs are transparent with a variety of plans that can be tailored to your needs
Administration is central – we can provide the reporting for you on call quality, usage etc but you can also have access to this yourself via our admin portal
Our service is end to end meaning that we take the 'hassle' away from your and just ensure that it is working, from hardware to installation, training and user guides
Enabling your teams to collaborate and communicate easily has never been more important to ensure productivity as well as maintain strong working relationships wherever your people are located. By making use of in-browser technology businesses can benefit from cost efficient unified communications throughout the company.
Simplifying communications, making sure all telephony support works best for individual business needs and providing workplace flexibility
Providing a feature rich telephony solution for your business that offers seamless communication across fixed and mobile platforms. All managed by us with accessibility for you via a simple to use online interface.
Our solution makes collaboration simple. It is intuitive to use and enables your teams to do everything from chat to host videoconferences with just a click. Whilst we can provide in-depth training, we find that simple training to give employees confidence is usually enough and takes no time at all.
Our skilled engineers can set up the solution quickly and without the need for any additional hardware; we can make use of your existing devices. However, we can also supply hardware which will connect to your VoIP server.
Security is a must for us and our clients. The system runs a securely encrypted user-to-user connection for all communications and keeps any time of connection completely hidden from hackers, no matter what WiFi connection the end-user is connected to.
What our Clients say about us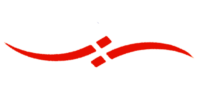 "Our team at SDT understands what we need and when. Everyone is extremely helpful and now that we have a team rather than just one individual, we can recognise the improved security and resilience in our IT. They have already demonstrated their value in supporting us out of hours and whilst an outsourced service, they really are a valued and integral part of our Club."
Finance & Payroll Manager at Phyllis Court Club, Henley on Thames
"SDT has taken full ownership of our entire network and resolve any issues that come to its attention. This provides us with complete peace of mind and allows us to concentrate on the operational challenges that our clients face on a daily basis."
Divisional Managing Director at Fuller Logistics, Slough
You might also be interested in