Working with your in-house team, we deliver network services and an infrastructure that protects your IT investment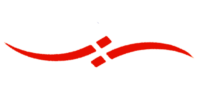 Our network infrastructure solutions provide a strong foundation for your IT environment. We deliver all-round optimum connectivity across wired, wireless and cloud networks.
We remove barriers and frustrations to help our clients transform their workspace. We deploy next-generation unified workspace solutions that allows employee access to applications and data anytime, anywhere.  Our specialist team can design, implement and support the complete LAN, WLAN and WAN infrastructure requirements, ensuring the provision of one network that delivers unbeatable performance and robust security.
SDT support a diverse range of IT technology by fostering enterprise alliances with best-of-breed vendors. This coupled with our sales, pre-sales and technical accreditations are a contributing factor to our success and demonstrates our commitment to service delivery and customer satisfaction.
Through our network services team, we can support you with:
Storage
We tailor the solution to support your business needs. We consider capacity, the technologies you are already using and the right appliances to hold your data, what type of replication you might need for resilience, what you need on premise and stored in the cloud and also consider the accessibility of data. From this, we recommend a solution to meet your requirements.
Virtualisation
By virtualising your servers, storage and networks we are able to create an environment that can reduce operating costs, increase IT productivity, provide faster access to applications, reduce or eliminate downtime as well as provide better business continuity and disaster recovery.
Thin client solutions
This solution enables you to run resources that are stored centrally rather than locally for each employee. From a security perspective, this also better protects your data as it is sitting in a server-based computing environment which is more secure than being held locally both from a data breach and business continuity perspective.
Connectivity
Our team can set up and manage your network connectivity based on your business requirements. Utilising high-speed fiber optic networks means that you can access and update your data quickly and securely from your business devices to the cloud. We ensure that your set up allows for the best experience possible when your employees access your data on your cloud-based applications.
Online back up
By moving your back up to the cloud, the business has access to fast and reliable data protection. Our team can work with you to understand what data you need access to and the regularity of access to recommend the best back up solution for your company. We can implement and manage the back up for you so that you have a simple solution that is accessible and cost efficient.
Cloud solutions
When looking at migrating your business to the cloud, it is beneficial to spend some time first looking at your current environment and functionality to plan out the migration with minimal interruption to productivity and as cost efficiently as possible. Consider security and whether you want to use private or public clouds and what data sits where. Most businesses take a hybrid approach to cloud solutions based on their business requirements.
Network Services: we'll implement and manage your network infrastructure so your workforce can work efficiently, any time, anywhere
At SDT, we deliver innovative, complex and mission-critical network services. We have even found solutions to the most challenging business requirements and budgets. We work with our clients through the planning, design and implementation that will achieve their business objectives.
Our network infrastructure solutions are flexible, providing unmatched scale, performance and feature innovation. We always develop intelligent network platforms with the key aim of simplifying clients' networks, while providing a more secure architecture.
We enable clients to connect people, processes and data with up to date intelligence, security and efficiency, allowing internal IT teams to spend less time running their networks, and more time promoting the transformative innovation that can lead to growth.
What our Clients say about us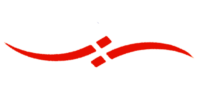 "Our team at SDT understands what we need and when. Everyone is extremely helpful and now that we have a team rather than just one individual, we can recognise the improved security and resilience in our IT. They have already demonstrated their value in supporting us out of hours and whilst an outsourced service, they really are a valued and integral part of our Club."
Finance & Payroll Manager at Phyllis Court Club, Henley on Thames
"SDT has taken full ownership of our entire network and resolve any issues that come to its attention. This provides us with complete peace of mind and allows us to concentrate on the operational challenges that our clients face on a daily basis."
Divisional Managing Director at Fuller Logistics, Slough
You might also be interested in