We are committed to delivering customer focused and innovative IT services that empower businesses to do more with their IT investment.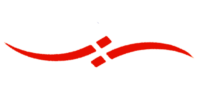 We make it our business, to understand your business, and ensure that the services we deliver add value. Aligning IT to your business needs, empowering your employees and adding value is where we excel.
Specialising in managed IT services, network services, VOIP and mobile telephony services and cyber security support; our teams at SDT will go that extra mile to ensure that the recommendation that we make and implement, are relevant to your business, deliver efficiency, support growth and provide you with competitive edge.
We want our clients to be able to focus on business growth and achieving their objectives. IT is now a core part of any business and we recognise that our clients' require the assurance that their IT is being managed.
Tailored IT, supporting business goals, focusing on customer experience
Business Focused IT Tools
By providing businesses with the appropriate tools and services, they can improve efficiency, embrace new technologies, minimise risks, increase security and reduce costs, all of which contribute to enhancing business growth.
Tailored Services
No two projects are the same for any of our clients. We recognise that each client has different requirements, different environments and different considerations to work with. For all of our projects, no matter how large or small, our clients receive the same consistent delivery of service; from planning and implementation through to testing and management as well as being delivered on time and to budget.
People Centric Way of Working
As a people-centric company, we are trustworthy, fair and straightforward, not only with our clients, but also all suppliers and fellow colleagues. With this work ethos, we create a positive and efficient workplace for all around us. We value customer satisfaction as much as our ability to provide exceptional IT services.
Scalable & Flexible
We provide scalable solutions that can evolve with our client's ever-changing business requirements. We grow with our clients, make sure their IT best supports their business, within the budgets available. We are all about maximising value.
Connected
As well as having our sister company, Hosts Unlimited, which delivers a cloud-based infrastructure that enables our clients to benefit from flexible working solutions, we also work with a number of likeminded and trusted partners who are expert in their field and whose products and services complement our complete service range. We utilise our wider network to scale innovation and solve complex challenges.
Agile
We continually evolve and create efficiencies in our workplace. We pass on these benefits to our clients; whether that be new technologies or new ways of working. Our way of working means that we can respond to market and client changes quickly or make change proactively.
Cloud-based solutions
Our sister company Hosts Unlimited, provides businesses of all shapes and sizes with a cloud-based infrastructure that enables them to develop flexible working solutions, while ensuring business continuity and quick recovery in case of disaster.

Services include hosting, connectivity, back up and complementary security support.
Through the delivery of business technology advice and related services, we support each of our clients' business needs and implement a manageable approach. We deliver peace of mind for our clients and know that this will best support their organisation as well as achieve their business objectives.
Case studies

Managed IT Services
Delivering a managed IT service to support Phyllis Court Clubs'...
Read More

Managed IT Services
Fullers Logistics shares the importance of having a reliable IT...
Read More