Delivering Managed IT Services
Supporting Business Goals, Focused On Customer Experience
MANAGED IT
SERVICES
Delivering a proactive approach that provides an agile service is key. We can provide a complete managed IT service, or work alongside the existing in-house team through a hybrid approach.
CYBER SECURITY SUPPORT
It is our mission to provide businesses with the capability to mitigate cyber security risks. As well as offering a managed service, we also provide our clients with an intuitive threat awareness training programme.
NETWORK
SERVICES
A network is the foundation for any businesses IT. We plan and implement network infrastructure solutions that meet the clients' requirements for wired, wireless or cloud networks.
VoIP & TELEPHONY
SERVICES
We provide support and maintain VoIP and mobile telephony solutions to meet the agile demands of the working environment. We enable clients to be connected from any device, anywhere at any time.
Business IT experts
We make it our business, to understand your business, and ensure that the services we deliver add value. Aligning IT to your business needs, empowering your employees and adding value is where we excel.
Specialising in managed IT services, network & infrastructure services, VoIP and mobile telephony services and cyber security support; our teams at SDT will go that extra mile to ensure that the recommendation that we make and implement, are relevant to your business, deliver efficiency, support growth and provide you with competitive edge.
What our Clients say about us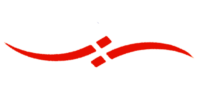 "Our team at SDT understands what we need and when. Everyone is extremely helpful and now that we have a team rather than just one individual, we can recognise the improved security and resilience in our IT. They have already demonstrated their value in supporting us out of hours and whilst an outsourced service, they really are a valued and integral part of our Club."
Finance & Payroll Manager at Phyllis Court Club, Henley on Thames
"SDT has taken full ownership of our entire network and resolve any issues that come to its attention. This provides us with complete peace of mind and allows us to concentrate on the operational challenges that our clients face on a daily basis."
Divisional Managing Director at Fuller Logistics, Slough