As the IT Services team for your business, we make sure the technology is aligned to your business needs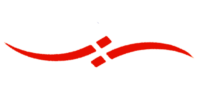 Our service model is focused on the customer experience and ensuring that IT supports the business objectives. Delivering a seamless service that provides the option of either a complete managed IT service, or a hybrid model where we work alongside the existing in-house team, is key for businesses in the new working environment.
The demand on IT continues to grow and we are finding that a flexible approach that delivers an agile and transparent service is key for our clients. We deliver proactive advice to ensure that the IT provides the right level of service to your business.
Our highly skilled and accredited support teams deliver services remotely as well as on site. We manage the IT so that you can focus on your business.
As well as supporting your employees with any IT problems,  we can tailor our managed IT services package to:
Monitor your systems
Apply patches and carry out software updates
Ensure backups are performing successfully
Run projects as and when needed
Provide IT service desk, 2nd and 3rd line support
Provide support and maintain VoIP, telephony and mobile solutions
Deliver both on-site and remote support services
Provide cyber security, threat management & awareness training
Design, implement and manage DR and BCP requirements
The IT landscape is forever changing, and we know that we need to be adaptable too. We excel at delivering managed IT service to meet each business requirements.
We'll manage the technology, so you can focus on your business
From hardware and software set-up and optimisation to system monitoring and performance assessments to technical services, we provide all the support you need to maintain the security, health and efficiency of your IT.
Whether you are looking for a proactive flexible managed services support model or a fixed price support agreement, SDT can provide a tailored support solution to meet your precise business requirements.
Our primary objective is to ensure that our clients are receiving the right level of support to meet their business objectives. Above all, we want to ensure that our clients are getting best value together with an ultimate level of support.
Our fully-managed IT services provide peace of mind and allow you to free your time to focus on driving your business forward.
Regardless of the support model, we monitor your systems, apply patches, protect against viruses, ensure backups are performing successfully, and take a proactive approach to managing your IT and meeting your business needs. 
What our Clients say about us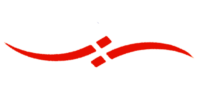 "Our team at SDT understands what we need and when. Everyone is extremely helpful and now that we have a team rather than just one individual, we can recognise the improved security and resilience in our IT. They have already demonstrated their value in supporting us out of hours and whilst an outsourced service, they really are a valued and integral part of our Club."
Finance & Payroll Manager at Phyllis Court Club, Henley on Thames
"SDT has taken full ownership of our entire network and resolve any issues that come to its attention. This provides us with complete peace of mind and allows us to concentrate on the operational challenges that our clients face on a daily basis."
Divisional Managing Director at Fuller Logistics, Slough
You might also be interested in