It is our mission to provide businesses with the capability to mitigate cyber security risks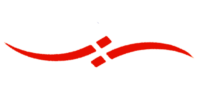 The reliance on technology and the benefits it brings continues to grow. This means that the business approach to security also needs to evolve as the growth and sophistication in cyber attacks continues to grow. The use of automation, at machine speed, without human intervention is the only way to protect data and successfully combat current threats such as ransomware.
This has become even more important with the growth of remote working. Ensuring prevention measures have been taken so that risk of potential threats is minimised or removed whilst allowing accessibility and flexibility for all employees is a juggling act; at a time when budgets are being carefully managed.
As well as offering a managed cyber security service, we also support clients in specific areas of cyber security including:
Multi Factor Authentication (MFA)
Mobile Device Management (MDM)
Cyber security employee awareness training
Enhanced web filtering and protection
Ransomware protection
PC/Mac Anti-Virus
Advanced threat protection for email filtering and spam protection
Advanced identity protection and privileged identity-management
Back up tools for cloud based products
Our cyber security offering starts with the essentials that any business should have. We make it our business, to understand your business, and ensure that the cyber security services we deliver, add value.
Aligning IT to your business needs, empowering your employees and adding value is where we excel
Our custom cyber security services complete your IT services, keeping your system secure, updated and constantly monitored.
As cyber security specialists, our team have vast experience of working with organisations to secure their businesses from potential cyber-attacks. We work alongside our clients to ensure that together, we have a cyber security strategy in place that addresses all relevant threats that the business could face.
All of our client's cyber security requirements are different, so we work to gain a full understanding of your business before recommending any services.
In addition to software and hardware updating, remediation and procurement, we also set up your system in the most intuitive way, ensure all your devices are working properly, and keep them protected 24/7.
How can Cyber Essentials certifications help businesses?
What is Cyber Essentials?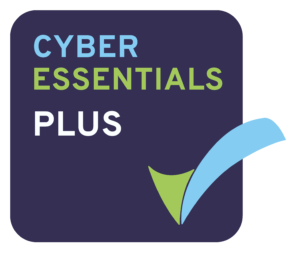 Cyber Essentials certification was established in 2014 with a focus on a cyber security offering which protected smaller businesses with a good basic cyber security framework.
Cyber Essentials helps you to guard against the most common cyber threats and cost efficiently demonstrates your commitment to cyber security protection to key stakeholders. There are two levels of certification, Cyber Essentials and Cyber Essentials Plus.
Cyber Essentials Plus is a technical audit of your systems. It includes a representative set of user devices, all internet gateways and all servers with services accessible to unauthenticated internet users as well as assessing your:
1. Boundary firewalls which will help to keep attackers or external threats from getting access to your system
2. Systems configuration and making sure it is secure and ensure that the current design and build state of the system is known, good & trusted
3. User access control to make sure that only the appropriate personnel have access to systems and at the appropriate level
4. Malware protection which doesn't just protect you against viruses, worms and key loggers, but also nuisance programs. It is important that all virus protection is implemented and is kept up to date
5. Patch management as all devices and software are prone to technical vulnerabilities which Cyber criminals can rapidly exploit once they've been discovered and shared publicly
Cyber Essentials and business
This certification is a great marketing tool to improve client confidence by demonstrating that you are a responsible company with a commitment to security. As well as implementing well recognised, best practice security controls, it enables business owners to reduce the cost of insurance premiums, through participating insurers because you are demonstrating the protection you have in place for your business and reducing the likelihood of a successful cyber attack.
Again, if you are looking to expand your client base, demonstrating your commitment to cyber security helps in a tender process as well as giving the new client peace of mind in the longer term when they engage you.
Understand more about how this certification can help your business
Contact us for a non-obligatory chat where we can understand more about your business and it's needs. We can then discuss the process and how we can help you achieve certified status.
What our Clients say about us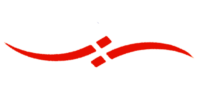 "Our team at SDT understands what we need and when. Everyone is extremely helpful and now that we have a team rather than just one individual, we can recognise the improved security and resilience in our IT. They have already demonstrated their value in supporting us out of hours and whilst an outsourced service, they really are a valued and integral part of our Club."
Finance & Payroll Manager at Phyllis Court Club, Henley on Thames
"SDT has taken full ownership of our entire network and resolve any issues that come to its attention. This provides us with complete peace of mind and allows us to concentrate on the operational challenges that our clients face on a daily basis."
Divisional Managing Director at Fuller Logistics, Slough
You might also be interested in